Moving Mountains to Belgium
Nov 05, 2018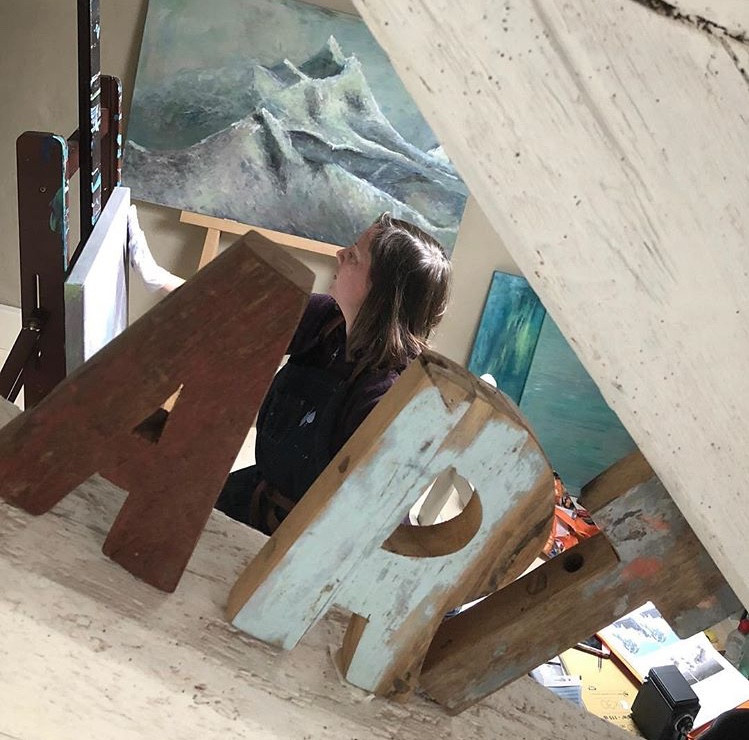 Have you ever awakened to the surreal stillness of a snowy white night before the world wakes up and gets busy? Have you noticed night time snow fall has a silencing and calming effect on the world? The snow on a skylight window even looks like a blank canvas full of opportunities. The arrival of winter is around the corner. we had our first snowfall this week. It makes me want to hibernate and contemplate the ups and the downs of the year. Winter, snow, ups and downs make me think of mountains and skiing and that's exactly what I'm into painting these days in the art studio.

I'll be "moving mountains" to Art3F in Brussels for an upcoming Belgian Art Show from 23 - 25 November 2018.
I'd love to see you there!
You can download your tickets below.
All you need to do is enter your name and email address after clicking on the following links: