The tears of Marilyn Monroe: the painting that cried
Sep 25, 2020
Is it difficult to say goodbye to a painting when it sells? What if it's harder for the painting to say goodbye to the artist? You probably think that I'm mad, but one of my paintings did cry.
A few years ago, I met a Cuban art collector who fell in love with my drip painting portraits at an exhibition in Lausanne. He ended up commissioning a giant Marilyn Monroe portrait painting, 350cm wide by 200cm high.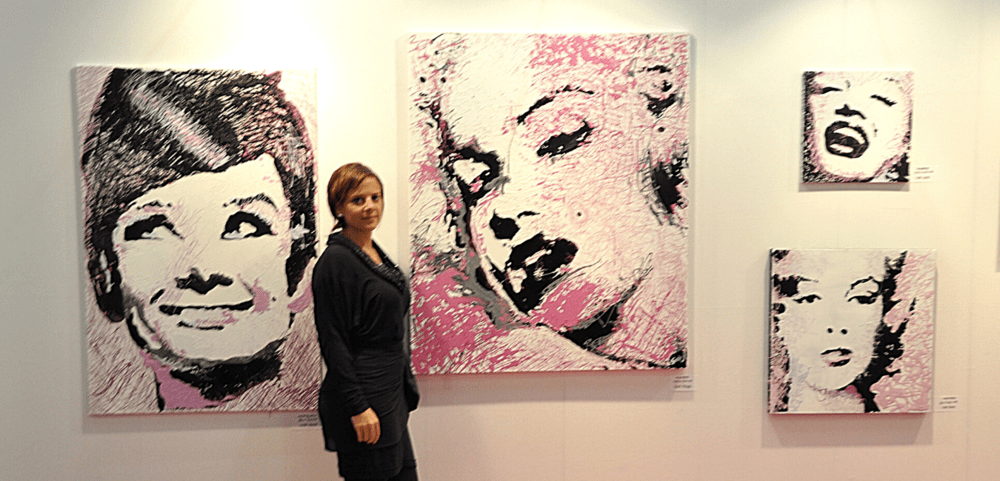 Being a painter requires creativity to find solutions to problems. And this commission painting pushed my boundaries. It was the biggest painting to date. The good news is, where there's a will, there's a way. Do you know the board game called Twister? The game where you have to maintain unusual and uncomfortable positions for the longest time without falling? Well, that's what painting this giant Marilyn Monroe painting was like but with paint my hands, standing in strange positions in between wet paint.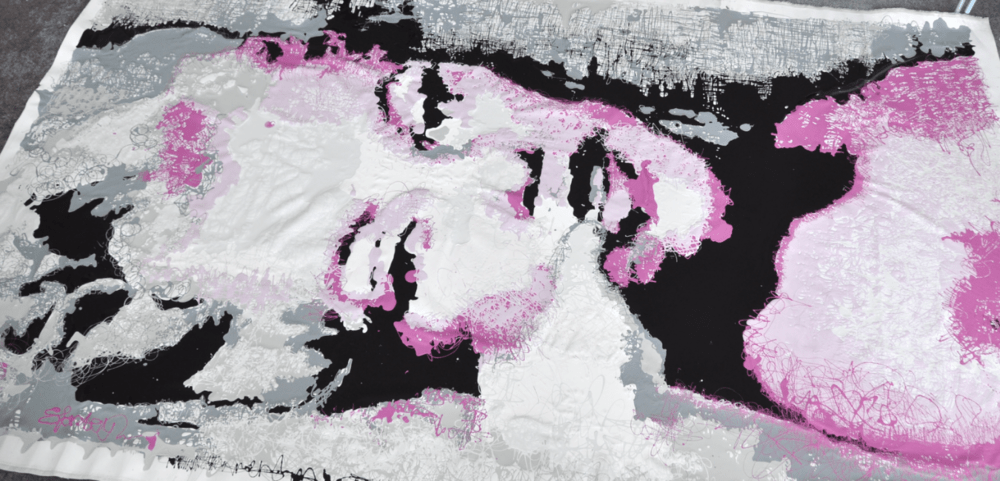 It took a month of dripping and drying the paint to complete the portrait and over 15 tins of household paint. Due to the tight lead time and the lengthy drying process of the paint, I had to push some boundaries. I informed the client that the white areas of colour under Marilyn's eyes were not completely dry. Dry enough to ship as the paint forms a think skin, but wet underneath.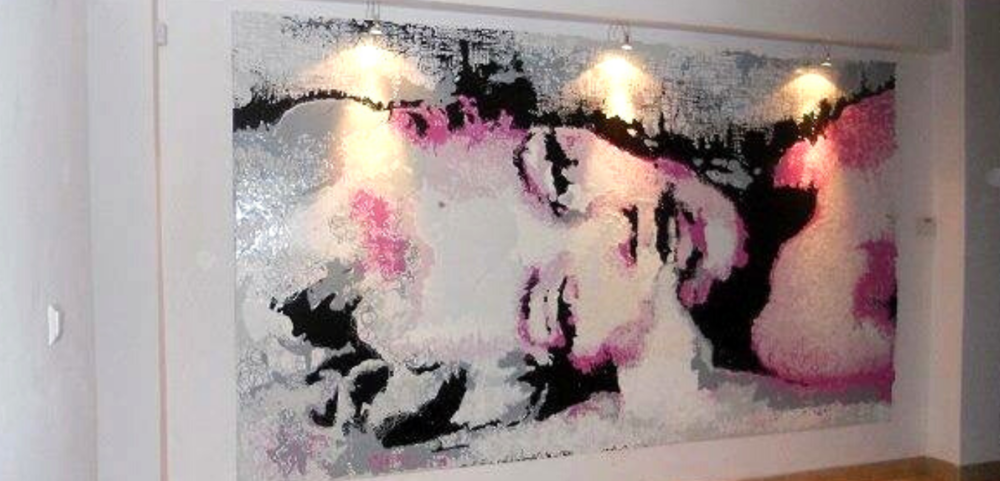 Marilyn arrived safely in Cuba. The fun began at the framers when they stretched Marilyn onto a chassis. Under the pressure of being stretched, the white paint under Marilyn's eyes burst into tears. And the owner had to console a weeping Marilyn by wiping away her tears of sadness.
So in answer to the question, do I find it hard to let go of paintings? It seems that this Monroe found it hard to let go of me.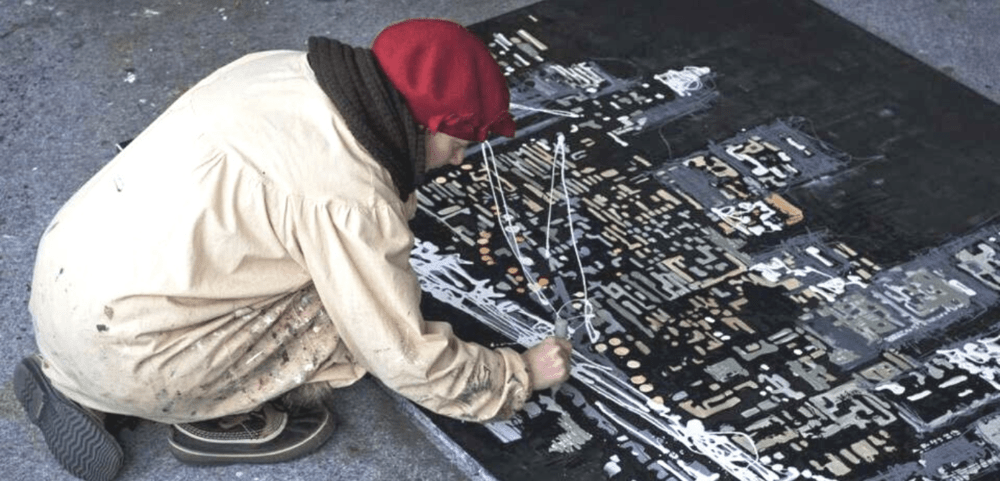 The client also commissioned a Brooklyn bridge by night drip painting and a Louis Armstrong.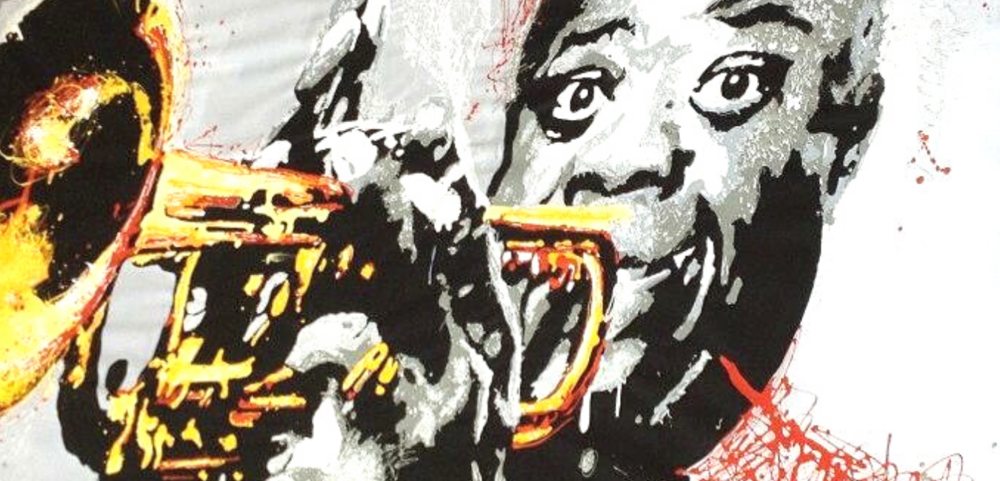 Do you like drip paintings? View more by Steph Fonteyn here.